Hello there!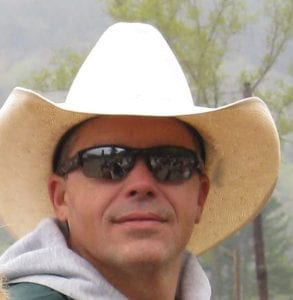 Very simple to know who I am, as the URL of the site gives that away. My name is Dennis Bosse. Just a regular person…
A little while ago I was diagnosed with Burkitt's Lymphoma. A blood based cancer that had progressed through my body quite a bit. I was never told the stage of the disease, but believe I was at stage 4. The cancer had infected my bones, bone marrow, brain / spinal fluid, and I had two tumors. One next to and squashing my pituitary gland, the other outside of my lung.
I was aware of, and subsequently encouraged to use, a site called Caring Bridge. This is a free site for people undergoing a health challenge. This site worked better than we had ever expected. I have over 12,000 visits to my journal pages, and over 1,000 entries in my guest book.
The main benefit of using Caring Bridge was an avenue of disseminating information to all the wonderful people who care about me. When I went into the ER during the original diagnosis, Tammy [my wife] was inundated with phone calls on her cell as well as at home. This made it necessary to upgrade our cell plan (more $$). The other benefit was being able to say something once, and get the message to many people. People were grateful to have the news, firsthand, and some days in real-time. We were grateful to not say the same story over and over. A win-win situation!
OK, how did that bring me here? Since I started journaling (blogging) many people liked my writing and encouraged me to continue. I also found a good relief of writing things down, and helping me to stay focused. (helping, not a miracle, LOL)
I will continue to write about the things that interest me, as well as keep updated on my health condition. As I am now in remission, it still does not mean "cured".
Here is the opening article from my Caring Bridge site:
My Story
Don't know what happened. A regular guy with some pain. Not sure why it would be any different, except for the pain was a LOT more than I would typically ever get.
A few doctor office visits, a trip to the ER, and a whole bunch of tests later, and I was diagnosed with Cancer. Burkitts Lymphoma
Having a few relatives go down this path, I have an idea of what is in store. Having been diagnosed with a very agressive type of cancer, I realize this will not be easy.
From working, to spending 9 days in the hospital, being out for 5 days to go right back in tomorrow am, hasn't given much time to think about anything. Head is spinning.
-Dennis
There are a few other hobbies that interest me, and I will share those on the pages as the stories continue.
Love to all,
Best,
Dennis
P.S. Barb, you can harass me here as well. Just use the comment feature!
P.S.S.  For you know who!