Spring Clean your Cyber World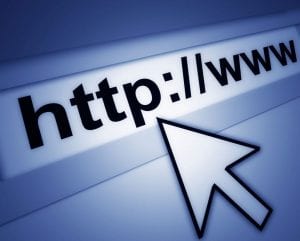 Going through the closet, I find a lot of things I am no longer using. Some stuff is broken, some things I have NO IDEA what the heck they are – or what they do. Must have been important at one time or another. It doesn't take long, sort through the junk, make a few piles: Trash, Donate, Sell, Keep. You should Clean your Cyber World too!
Simple!
We do it all the time. Some call it "nesting" others use the term "Spring Cleaning" – whatever you call it – it's a good idea to remove old unwanted [un-needed] items. Make room for new! Make room for abundance!
Not only in our physical world do we need to do this, it's a good idea to do this in the cyber world as well.
In the wake of the "Facebook data" debacle, now is as good a time as any to run through our digital life and do a little cleaning.
Here is a quick checklist to get you on your way… start with a few digital buckets: Trash, Archive, Keep
Trash – this is the stuff to get rid of. Remember old computers / hard drives have data on them. Dispose of properly. I am luck as my town offers electronics disposal and shredding – yup, can get the old drives shredded.
Archive – Things you are either not sure about, or you want to keep around just in case. Place in a central location and back it up to an external drive. Create a second backup "in the cloud". Just remember to secure everything, especially the "cloud" items
Keep – Of course we will have all the good stuff we want. Pictures, documents, etc. Make sure you have them accessible, secured and easily backed up
Clean your Cyber World
Backup, backup, backup! Oh, did I mention back-up? This is probably one of the easiest to do yet also something people think they will not need (man do I have a story about this!!). Before you delete / consolidate any data you may just want to get a good backup. I use a physical (external) disk drive to dump stuff to. – Yes, need to clean this out once in a while as well.
Consolidate – Get rid of things you don't need. Keep the stuff you do. This is also a great time to run through your "friends" lists. Do you REALLY need everything? I have found countless external hard drives and usb drives… seriously I don't need all 50 of them (yes the number is over 50… )
Review – Run through your computer, phone, tablet and check to see if you are really using all the apps that are installed. Uninstall the ones you are not using. Update the good ones to the latest version. Many times updates are done for security reasons.
Secure – get a password manager and start using complex passwords. Do not re-use passwords on different sites / locations.
Maintain – Set a plan / schedule going forward. Perform a monthly review. Schedule backups regularly and verify they are working. What is your process to recover in case something happens? Nothing worse than having an issue with your computer and then finding out your backups are no good.
Yes, this is a short and simple post just to get you thinking about your digital life. Want a simple checklist?
Backup
Consolidate
Delete unnecessary programs
Secure devices and accounts
Schedule Routine Maintenance
Want help? Let me know… you can use my online scheduler and setup time with me to discuss your needs.
Peace, Love & Success!
-Dennis
Schedule time here: <LINK>