You are driving at night, lights are on and you can see the road ahead. How far can you see? 50 feet? 100 feet? How about when you go around a corner? Do you see the road ahead? Not always. The lights only illuminate enough of the path to get you through it safely.
How far are you traveling? 10 miles or 100 miles? Do you see the whole road? Nope. Do you know you will arrive at your destination oh yeah!
What lies ahead is not always clear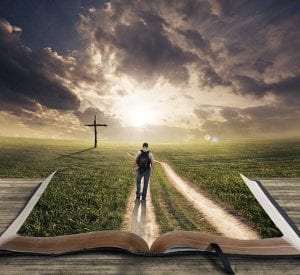 We are all on a path – to where is up to us. This is what our vision or goal is. The steps to get there may not be clear, we just need to trust in the process. Have faith in He who guides us.
When we drive down the road we don't just hop in the car and drive, we usually have a plan – a destination.
Depending on where we are going, we may need to plan a lot (unfamiliar trip) or no real planning – heading to the store or someplace familiar.
When we take the longer unfamiliar trip we need to plan. How long, gas stops, meals, rest. Here we need to get outside information. Remember maps? Now a days we just use the web and search out the destination and map it out.
While on the road we then use a GPS – pretty cool. What about in life? What do we need to help us with our path? Friends, coaches, trainers – these are the "other" GPS's we can use on our personal journey.
What about the spiritual journey? Here we can use a Pastor, Priest, Spiritual Leader, Bible, daily readings.
No fear – Just get moving
Wherever you want to go, whatever you want to do, all you need to do is start. Don't be afraid of taking a wrong turn. Just like a GPS in your car, if you go the wrong way, you can recalculate.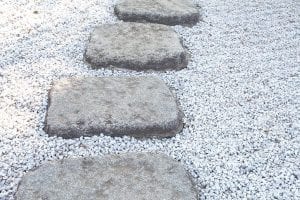 Here is where we use our personal GPS's – friends, mentors, coaches. By sharing what our goals are and where we want to go in life, we have resources to help us get there.
You may hit a few bumps on the way. That is OK. Tough times gives us fuel – fuel to overcome, fuel to succeed. Take the issues and look at them for opportunities to learn. Turn the stumbling blocks into stepping stones.
So what is your path?
Get the vision – set a goal! Share it with people that will support you and help to hold you accountable. Discuss the process and ask for feedback from knowledgeable people you respect in your life.
Don't worry about failure. The path you think you need to take may not be the right one. You may be directed by a higher power to double back and take another route. One of the things I have learned is to be grateful to have the opportunities that we have. We are blessed with the ability to dream, plan and live.
Remember what the goal is and enjoy the journey. The journey and those you share it with is the best part.
Enjoy the ride….
Peace and Love,
-Dennis