Keeping on – the journey continues – weekly check in
Hello there!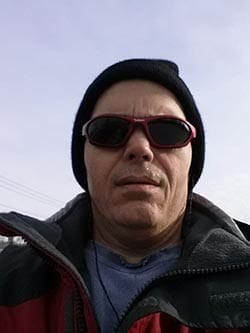 Had another good week. There is so much going on it seems like we never have time to get everything done. This means even more prioritization and planning. Just because I am busy, does not give me a reason to start taking shortcuts. 😉
A key to keeping on this fat loss journey is proper planning. If I have something going on I need to make sure I plan properly. I have been doing well in this regards. I have snacks and goodies stashed with me wherever I go. If I get the urge to snack for any reason I am ready.
A second part of my program is tracking what I am doing. I am using a program called Lose It! I record everything I eat, my weigh ins, etc. This is a great program for keeping on track. It even helps to know when I am not eating enough. SOme days I am hungry, so I allow myself a little extra snacks as I know I have the calories to spare.
Speaking of weighing in – I did not weigh myself every day! I did "cheat" and weighed myself once during the week. I am not sure of the psychology behind doing it every day versus only weighing yourself once a week. I really don't know which way I will lean, I will keep trying different things and find out what works better. Since the next few weeks are holiday – and I know I will be cheating – I will try to keep an eye on things, this will mean back to daily weigh ins.
Yesterday was my weekly check in w/ Med Team. Since I wasn't weighing myself I really didn't know what to expect. I did weigh myself at home before heading down to the clinic. I really felt good about what I had accomplished over the past week.  Staying on track with my meals and getting to the gym 3 times (I walked later Saturday afternoon, only was able to make it to Planet Fitness 3 times).
I lost another 3.5 pounds this past week! Unfortunately it is tracking as more muscle than fat so I will need to keep any eye on protein and calorie consumption to keep the muscle and burn more fat.
Here are the totals
Lost this week – 3.5 pounds
Total Loss = 37 pounds
46 pounds to goal!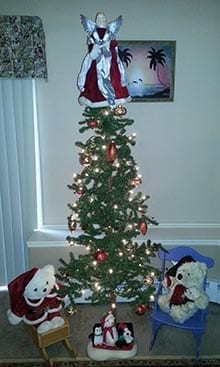 This week was also a good week clothing [pants] wise.  I fit in the 36's I want to wear for New Year's Eve. Still a little muffin top going on still I was able to button and zip them up! I then tried on another pair of 36's that I have and they fit real well. Today was a pair of 38's that are cut a bit differently and they fit well. My options of clothing is expanding – in a good way!
Merry Christmas!
Love and Peace,
-Dennis
You can follow me on Twitter for daily motivation snippets and technical items. Follow me @Dennis_R_Bosse
Please follow and like us: