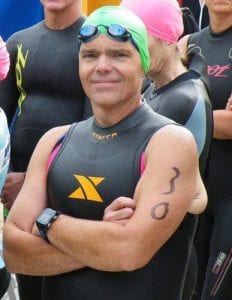 I do well with goals when they are written, and shared. Sharing the goals with others makes me accountable for delivering.
Here is a quick rundown of my goals for the year… and what I will probably be writing about quite a bit.
Trying to get healthier, I started doing triathlons. As I kept having fun, I pushed myself to do more, longer races
Along with these, I still have the goal for getting my weight down. Still working on the same goal of less than 165 – just have not detailed out the "SMART" aspects of this goal (yet).
My triathlon goals for this year
Savin Rock half Marathon – April 1st

Finish with a smile
Finish under 2:30:00 – current PR is 2:32:50
Performance goal finish under 2:15:00

REV3 Triathlon 70.3 – June 4th

Finish with a smile
Finish healthy
Learn more for my next race
Finish under 7:29:00 – current PR

IMLP – IRONMAN Lake Placid – July 23rd

Finish with a smile
Finish healthy
No performance goals at this time – may change down the road
I haven't put too much thought into races later in the year. I am sure I will do a few other running races along with a bunch of the local sprint triathlons throughout the summer.
If you are around any of those dates, come on out and give a shout! Would love to see ya!
Peace and Love,
-Dennis