The Christmas season has begun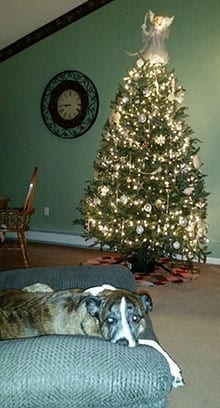 It is a time of the year we look forward to – Christmas! Also time to keep it real.
We can all get caught up in the commercial part of the holiday. This is something I try not to do. There is just WAY too much selling and not enough giving. Everywhere you look there is someone pushing some type of merchandise. Each year is seems to get worse, and it makes it tougher to really get into the Christmas season.
This past Thursday was Thanksgiving. You know what the best part was? Having the family over and just being with each other. No stress, no issues (well, maybe Tammy was a little stressed with cooking) and everything just worked out. Not the way we wanted it to go, the way He wanted it to go. A great day for all.
We need more days like this.
One of the goals I would like to try for 2015 is getting together as a family at least once a month. The Bosse's up North have been doing it for a while now. Each month they get together to celebrate the birthdays of the month. If there is no birthday to celebrate during a month, they get together anyway. I will attempt to get the family to buy in to this idea.
This is something that doesn't cost much, at least it doesn't need to. Can be done at just about anyone's house. All we need is for the group to decide to do it and get it done.
Here is another challenge for everyone. Think of a gift that can be given to many, and not cost much. How about giving people an hour of your time? Having friends and family over "just because". Volunteering for a group that needs some help. Don't just do this for the holidays, keep it going through the year.
Keep the spirit of gratefulness and giving going all year long!
As always, Truly Blessed!
-Dennis