Happy New Year!
2017 is here – time flies when you are having fun.
As many people are doing, it is time to get back on track. I have a major goal in the near future and I need to start getting ready.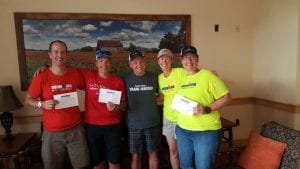 As many are aware, I have signed up for the Iron Man race in Lake Placid New York, July 23rd. This is both exciting and scary. Like anything else in life, with the proper planning and preparation I will be able to complete this challenge. I need to work hard, keep focused, maintain consistency and most of all stay healthy.
Today was a perfect time to head back to the pool. It has been a while since I have been swimming. This sport is one of the more challenging for me and I will need to keep reminding myself of this. Starting slowly (no pun intended) 🙂 and working on slow, steady and healthy.
Last years races went well. I missed a few PR's due to the inconsistency in my training. The second factor was nutrition and weight management. While increasing the workouts and mileage I also increased my food intake. During the week I would lose weight, then on the weekends when I did my long bike rides and long runs I would end up gaining what I lost. Sounds a bit backwards. I would bike longer, run longer and end up eating more. Many times the meals would be on the unhealthy side – using the tougher workouts as my excuse.
Just think of it, the more weight I need to carry the greater the effort required. If I can hit my goal weight (160 – 165) I will be about 20 pounds less than I was last year as I was around 185 – 190 most of the season.
My two focuses for this season:
Consistency in training
Focused weight management
This weeks workouts will include swimming x 4, biking and running x 3.
Monday – swim / bike
Tuesday – swim / run
Wednesday – swim / bike
Thursday – swim / run
Friday – off
Saturday – bike
Sunday – run
Times / distances will be short with focus on higher cadence and keeping my HR down – less than 140 to 145. Working on aerobic conditioning and "fat burning".
As they say, it's a marathon not a sprint. 🙂
I will be checking in periodically and writing about my journey. Please feel free to comment below.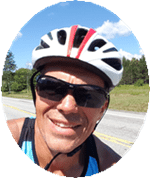 Peace and Love,
-Dennis
#YAIS