When do I become a triathlete?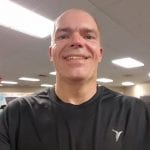 Here is a funny question: At what point do I become a triathlete?
The answers will be as varied as "what is the best bike?"…  This is a personal item I will touch on a bit briefly.
When?
When I first started working on triathlon, I never really thought of myself as a "triathlete". (what is in a label anyway?) All I did was make a decision to register and run a triathlon race.
OK, I made a decision – Am I a triathlete?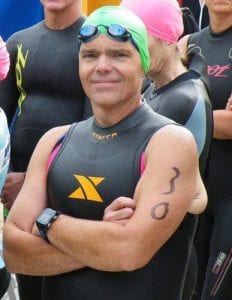 I registered for a race – how about now?
I started to exercise and execute a triathlon training program – OK, I MUST be a triathlete now..?
I completed a Sprint triathlon – Here?
I have completed an Olympic distance – come on.. gotta be?
Finishing a 70.3 event – Oh yeah!!
You are who you believe you are
I took the approach that I would call myself a triathlete after I completed my first event. I know others that believe they weren't a "real triathlete" until they finished an Olympic distance.
Now, looking back, I truly feel you are a triathlete at the point of "I made a decision…" Once this decision was made, your mindset on working towards a healthier person, you are now in the club. Sorry, there is no turning back. <evil grin>
The overall part – does it really matter?
What's in a label?
Once you are on the path, you are in. There is no label. There is no welcome party (although there should be, complete with bacon appetizers).
Why do we always get caught up in labels. Am I a runner, sure. Am I a biker – yup, how about a swimmer. OK, that one is a bit debatable..  I love working out. I love putting them all together. Entering into this journey is bringing me closer to a healthier me – Mind, body and Spirit. Isn't that all that really matters?
In the end, we are who we think we are. Don't get caught up in the labels. Life Triathlon is a journey, enjoy the ride!
What's next?
I have a few posts already in progress. The next couple may come out pretty quickly. If you have suggestions  comments, please feel free to post below -or send me an email.
Peace and Love,
-Dennis