A look ahead and a quick review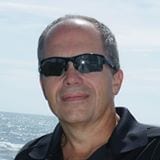 Hello again!
I discussed setting goals, or more relevant setting smart goals. For today I am simply going to take a bit of time to review. Where I am at and how am I doing?
So, what's the status?
Two of the goals for November where blogging every day and working out at least 5 times a week. Last week was a great week. I was able to keep both at 100%
Since October 25th I have written a blog post a day. There has been no specific schedule of topics, just whatever happens to hit me for the day. The key item I wilsh to get from this exercise is to develop the habit of writing, or blogging, daily. So far so good.
I had originally stated I would write the first draft in the am and review at lunch time. This has proven to bit a bit challenging with the second goal for the month – working out 5 times a week.
I have been getting up each day and working out. The only problem is the amount of time it takes me to get going and get it all done. A few of the blog posts (like this one) were written at lunch time. Even with the limited time I have been staying true to the commitment.
So, what can we do now?
How about modifying the plan a bit? Sounds good eh! For this week I will keep to the morning exercise routine and change the writing to lunch time. This will allow me a more focused time for each. If I do happen to have a few extra minutes in the morning I can start writing, or even dictating, my next post.
Exercising
Last weeks exercising went very well. I did: Monday – running, Tuesday – bike, Wednesday – swim, Thursday running, Friday – swim. I had hoped to get on the bike again over the weekend, the weather just didn't cooperate. I did not put in any "big" days – ie: a lot of time. Just more frequent and greater consistency. Will look to keep it going this week.
This weeks plans: Mon, Wed, Fri – running, Tue, Thu – swim. Will need to see what the weekend brings and try to get outside on the bike.
Always good to stop and reflect on how the plans are progressing. There are a few more challenges ahead and I need to keep a consistent and progressive plan in place. This goes for exercising the mind as well as the body.
What goals are you working towards and how are you doing? Comment below and let me know
That's all for now! Keep it going…
Truly Blessed!
-Dennis
Please follow and like us: