Time for another announcement… Surprise #2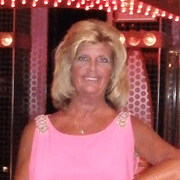 Surprise #1 – My beautiful wife Tammy is working to become a travel agent. See her facebook page DATS Travel – Tammy Bosse.
You will be hearing more from her as she completes her training.
Surprise # 2 (part of it anyways)..
Set my event schedule for 2015 – Looking to do more and go farther…
The plans are:
June/July/August – Sprint Triathlon series at Winding Trails and Lake Terramuggus. I will be hitting 9 Sprint Triathlons.
June 20th – Pat Griskus Triathlon at Quassy – Olympic Distance, furthest to date.
August 16th – Tour de La Vallee – Century bike ride in Maine (Need sponsors please).
November 26th – Manchester Road Race… Thanksgiving Day.
I have a few others in the works just not confirmed… Still more exciting news. I need to validate and finalize a couple of things then I will let you know.
These are the plans for my racing season. Stay tuned and watch me turn them into goals, training plans, and accomplishments.
The third announcement is still in the works. Very excited! There is still much to do and so very much to be grateful for. Looking to publish this one by end of January. VERY VERY Excited!
As always, Truly Blessed, very Grateful!
-Dennis